Vietnam Heritage Tour – 12 Days
Duration: 12 days
Destination: Hanoi / Trang An / Halong Bay / Phong Nha – Ke Bang / Hue / Hoi An / My Son / Ho Chi Minh City / Mekong Delta / Cu Chi Tunnel
The tour is designed to get you to the best bits of Vietnam heritage where you can enjoy all of the country's cultural as well as natural most special features just within 12 captivating days

TOUR ITINERARY
DAY 1: ARRIVAL HANOI
Meals: Dinner
Welcome to Vietnam.
Upon arrival at Hanoi Airport, you will be privately transferred to the hotel.
This afternoon, drive through Colonial Hanoi, seeing the Opera House and other local sights. Go inside infamous Hoa Lo Prison museum ("Hanoi Hilton"), where Senator John McCain and Douglas "Pete" Wilson were once imprisoned, and continue to visit the Temple of Literature (Vietnamese name is Quoc Tu Giam) – The Vietnam's first University, which was built in 1070 in honor of Confucius, his followers and Chu Van An, a moral figure in Vietnamese education.
Next enjoy a cyclo tour through the Hanoi's Old Quarter, a network of narrow alleys and shop houses also known as "The 36 Streets." This is a wonderful place to watch the local life, and peruse items from fabrics to crafts to exotic medicines.
Enjoy a traditional Vietnamese water puppet – Water puppetry – " puppets that dance on water"- is a tradition that dates back as far as the 11th century when it originated in the villages of the Red River Delta area of northern Vietnam.
Evening, enjoy a Welcome Dinner with traditional Vietnamese music will give you a first taste of Vietnamese cuisine and their culture.
Overnight in Hanoi
DAY 2: HANOI – NINH BINH – BAI DINH – TRANG AN – HANOI
Meals: Breakfast, Lunch
Rowing boats explore Trang An world heritage site. Leave the city to Ninh Binh province ( 2 hours) where we will visit Bai Dinh pagoda and Trang An heritage site.
Bái Đính Temple Spiritual and Cultural Complex is a complex of Buddhist temples, is considered the largest complex of Buddhist temples in Vietnam.
After have lunch in a local restaurant, we will visit a scenic area near Ninh Bình, Vietnam renowned for its boat cave tours. The Trang An Scenic Landscape Complex was inscribed as a UNESCO World Heritage Site You will be amazed by neglected area while having boat trip through cave chains: Sang Cave, Toi Cave, Ba Giot Cave, Sinh Cave…experiencing mysterious views of the so-called "Ha Long Bay in land".
Overnight in Hanoi
DAY 3: HANOI – HALONG BY SHUTTLE BUS /NIGHT ON CRUISE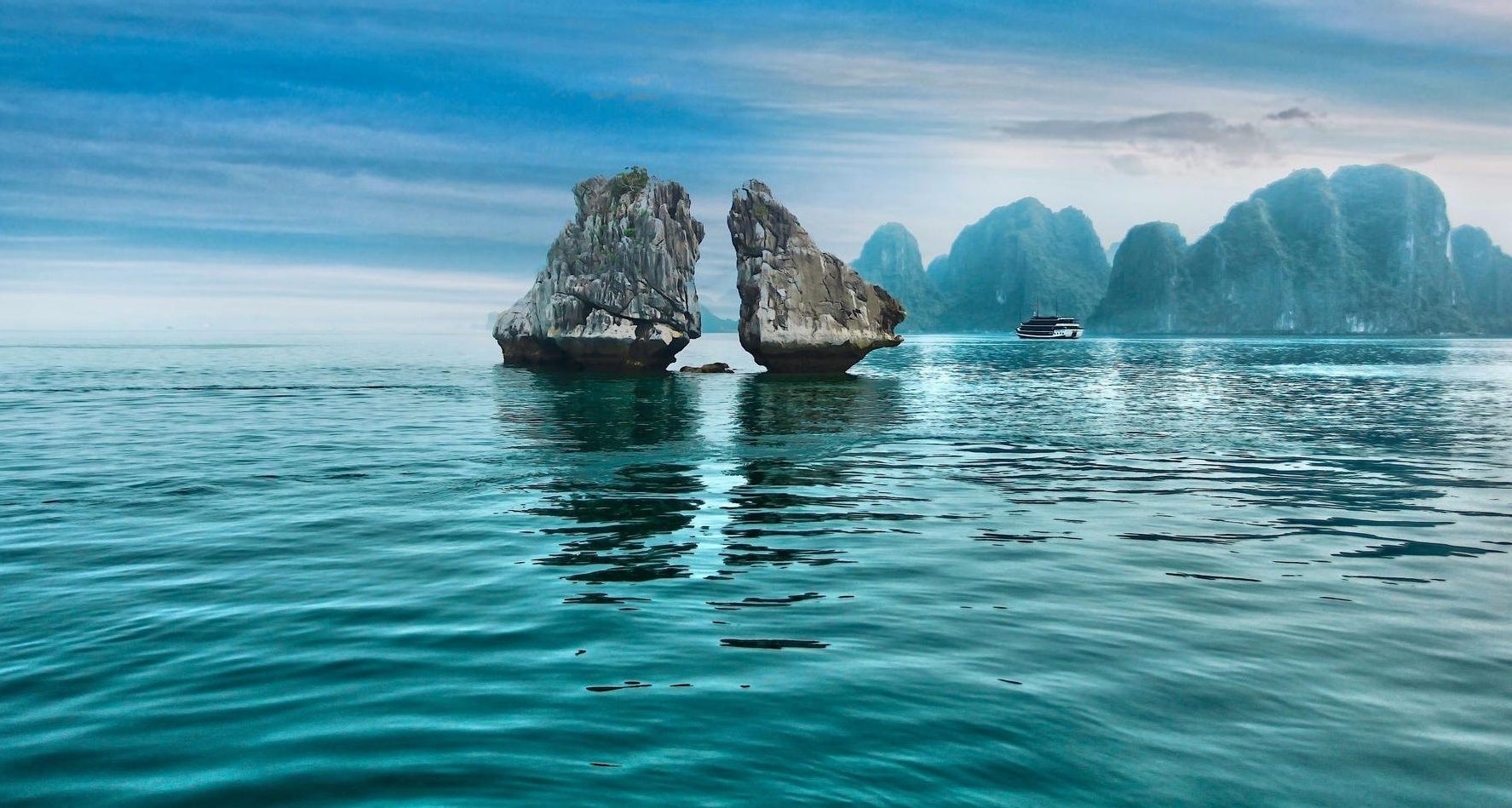 Meals: Breakfast, Lunch, Dinner
Overnight Halong Bay Cruise on traditional style cruise (junk):
This morning, shuttle bus is arranged by cruise will pick you up and transfer to Halong Bay.
08.00 – 8:30: Our guide will pick you up at your hotel lobby in Ha Noi, being on a modern shuttle bus heading to Bai Tu Long bay, Ha Long city
12.00: Arrive at awaiting louge, you have a short time to relax in the office before embark cruise
12.45: Warmest welcome drinks from our staffs. Listen to a brief of safety on board then check in your cabin
13.30: Enjoying delicious Vietnamese for lunch while leisurely cruising to the core of Bai Tu Long Bay.
15.00: Leave the cruise to discover Cap La Island- the beautiful area in Bai Tu Long bay. Enjoy kayaking through the karst and breathtaking nature, swimming and relaxing
17.30: Get back to the boat and enjoy Sunset Time (enjoy tea and fresh fruits). This time is regarded as "Happy Hour" – "buy one get one free" while our cruise is sailing to the overnight anchorage. In addition, cooking class is also organized by our guide at this time. You have a chance to make Vietnamese cuisine by yourself.
19.00: Sumptuous set-dinner on board.
20.30: Free time for relaxing on the sundeck, listening to music, you may also try your luck with squid fishing.
If you want to join in karaoke activity, please our tour guide to be supported.
Overnight on board on Bai Tu Long bay
DAY 4: HALONG – HANOI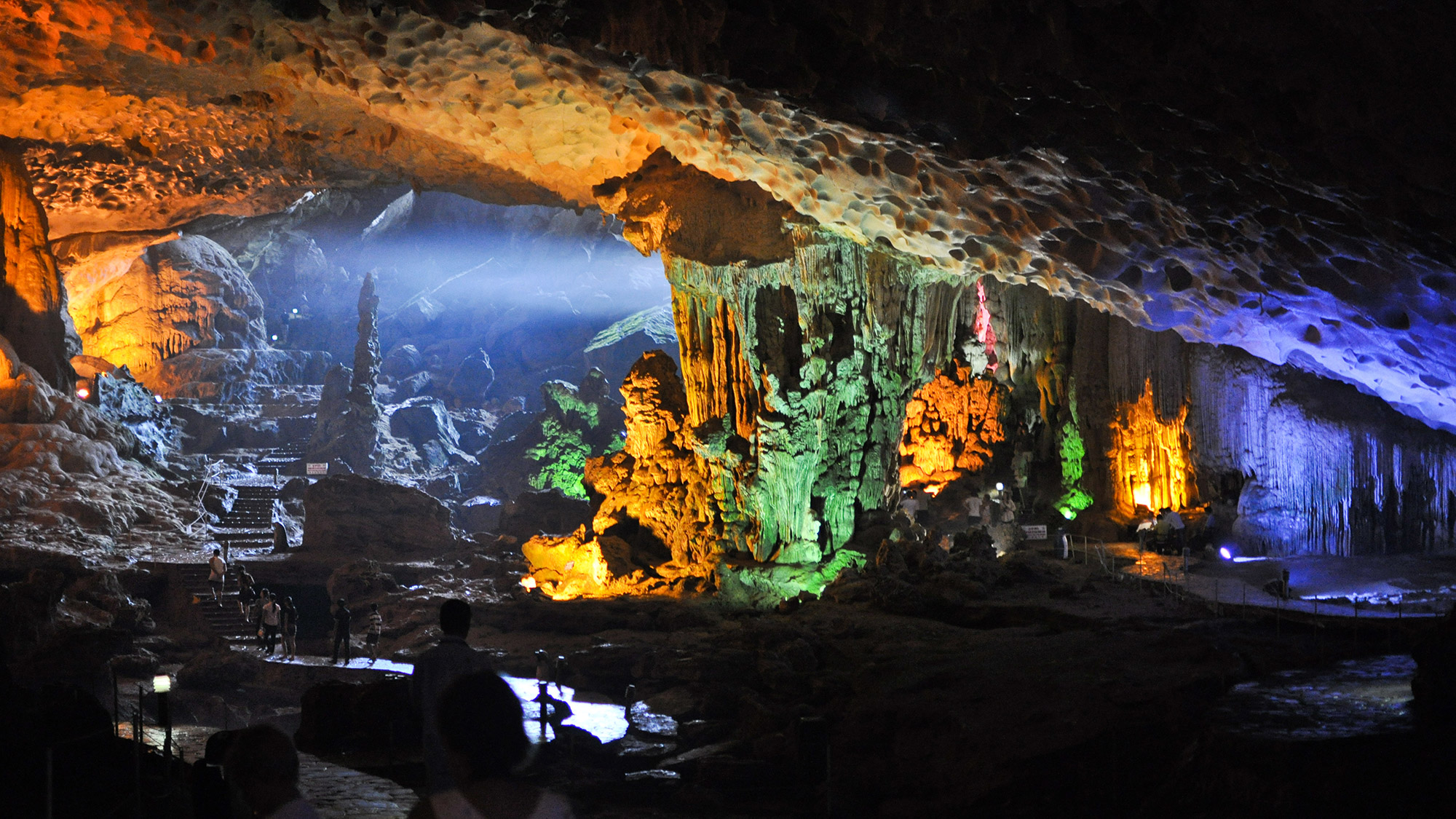 Meals: Breakfast, Brunch
06.30: Freshen up your new day with a 
Tai Chi Class
07.00: Breakfast will be served in Western style and furthermore with Vietnamese traditional food. Tea and coffee is available
08.00: Explore Thien Canh Son cave. Your guide will explain the history of Ha Long Bay, Bai Tu Long Bay and this Cave, made by Mother Nature
09.30: Back to your boat by tender then finish packing.
Please remove all of your belongings from your cabin, you may leave heavy luggage outside of the cabin (staff will transfer directly to the pier).
10.30: Join in and show your creativity in fruit carving activity
11.00: Enjoy a traditional Vietnamese lunch.
12.00: Disembark in Hon Gai pier
12.30: Say goodbye Halong Bay then returns to Hanoi
Return from Halong to your hotel in Hanoi by shuttle bus. Settle in and enjoy the evening at your leisure.
Overnight in Hanoi
DAY 5: HANOI – PHONG NHA CAVES IN QUANG BINH BY MORNING FLIGHT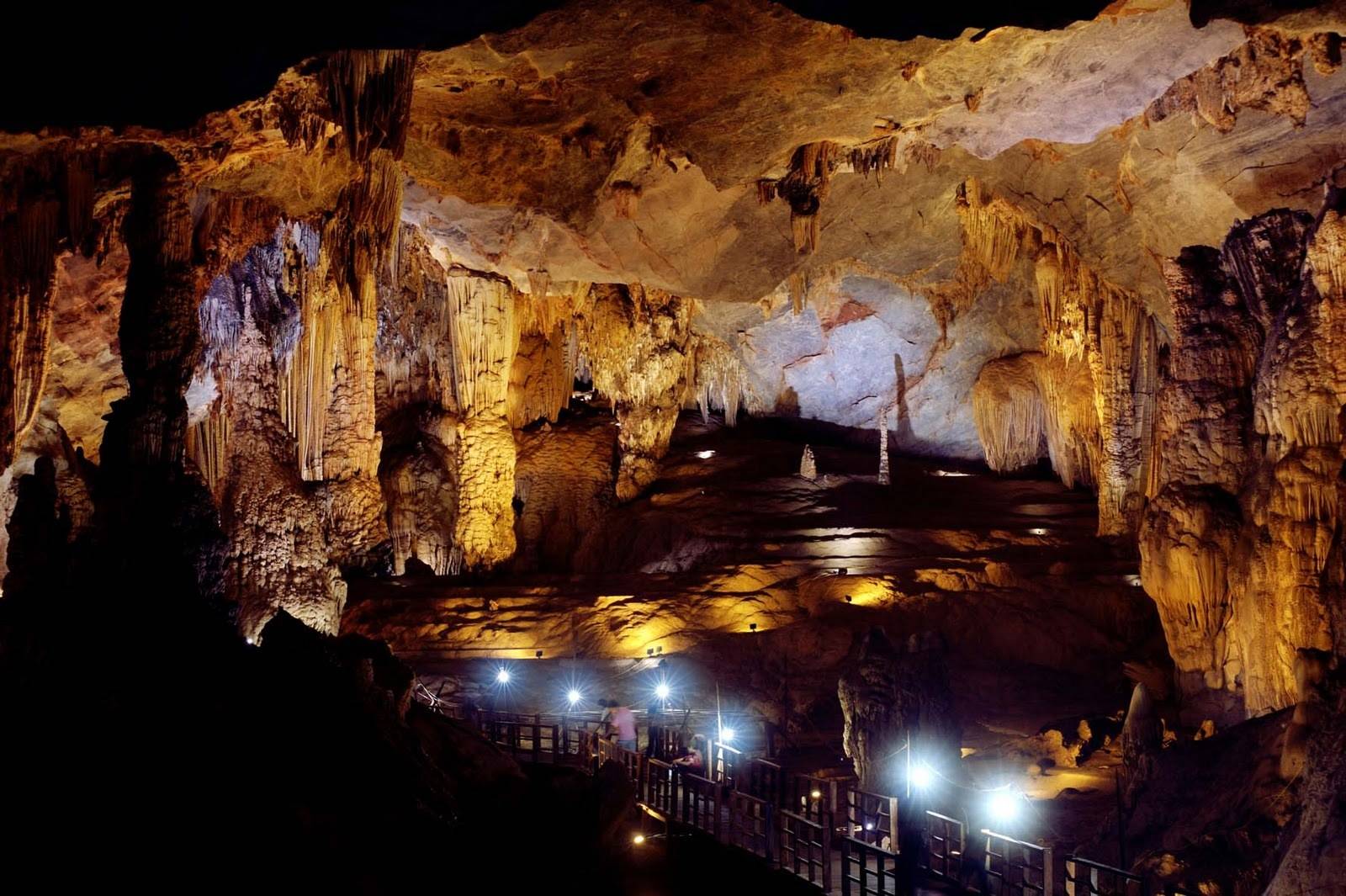 Meals: Breakfast
Morning, you'll be transferred to the airport in time for your flight to Quang Binh
Fly Hanoi to Quang Binh on Vietnam Airlines VN 1591, departing 08:25, arriving 9:45
Economy Class – Issued By Asianway Travel (Luggage allowance: 20kgs +7kg hand bag)
Upon arrival at Quang Binh Airport. After breakfast, travel to Son River where we take a boat trip to the park and famed caves at Phong Nha – Ke Bang, one of the newest UNESCO-designated World Heritage Sites in Vietnam. The park derives its name from Phong Nha cave, containing many fascinating rock formations, and Ke Bang forest.
Enjoy your time to explore Phong Nha cave: from which the name to the whole system and the park is derived, is famous for its rock formations which have been given names such as the "Lion", the "Fairy Caves", the "Royal Court", and the "Buddha".
Afternoon, transfer to visit Thien Duong (Heaven) cave, the Vietnam's longest cave which is filled with magical and mysterious formations. The cave is in the heart of a limestone mountain range and runs through the Phong Nha-Ke Bang conservation area.
Overnight in Dong Hoi city
DAY 6: QUANG BINH – DMZ – HUE
Meals: Breakfast
Leave Phong Nha for Hue via DMZ area.
The ride over DMZ area is suitable for those who want to learn about the severe Vietnam War and those who want to "make love not make war".
Touring Hien Luong bridge & Ben Hai river – the 17th Parallel. From 1945 to 1975, the 
Ben Hai River
 served as the demarcation line between North and South of Vietnam. The Demilitarized Zone (DMZ) consisted of a 5 km to north and south of the demarcation line. The Vietnamese Demilitarized Zone was established as a dividing line between North and South Vietnam as a result of the First Indochina War.
The next stop is 
Vinh Moc Tunnels
 – the famous "Underground city". The Vinh Moc village story is a feat of humanity and resistance. In order to escape heavy bombardment during the war, the villagers constructed approximately 2.8 km of underground tunnels which they used as a refuge to survive the bombings.
Explore the tunnels and enjoy the beautiful sea view upon exit.
Arrive Hue in the late afternoon.
Stay overnight in Hue
DAY 7: HUE – HOIAN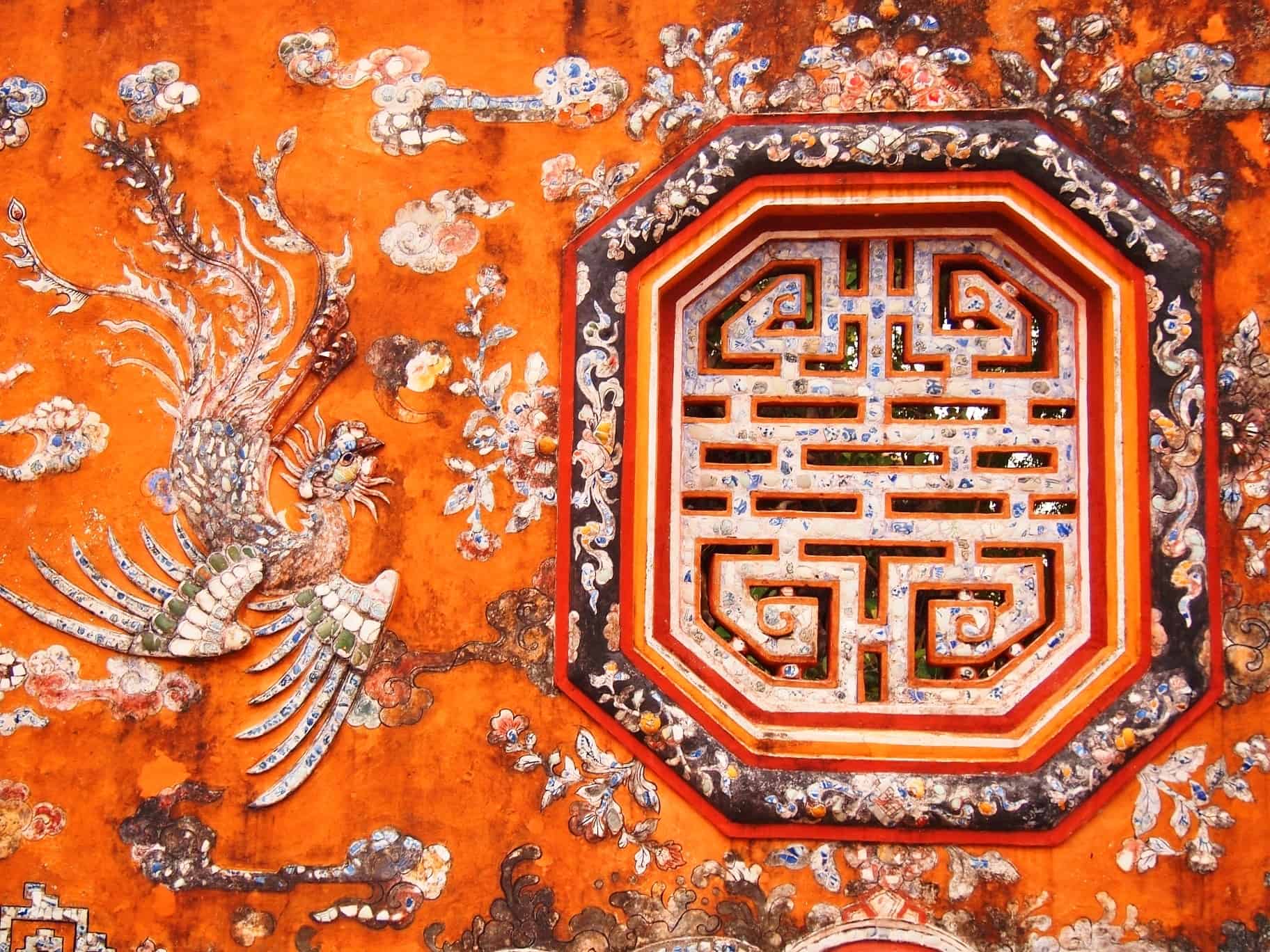 Meals: Breakfast
This morning, visit the Royal Palace which has three perimeters of rampart, namely from outside to inside: Kinh Thanh (Capital Citadel), Hoang Thanh (Royal Citadel) and Tu Cam Thanh (Forbidden Citadel)
– Capital Citadel: This construction started in 1805 under the reign of Emperor Gia Long and completed in 1832 under the reign of Emperor Ming Mang.
– Royal Citadel: The Imperial City is located in the centre of the Citadel where established highest offices of Viet Nam's feudalism and sanctums honoring the cult of decreased Emperors.
– Forbidden Citadel: Located inside the Imperial City, behind the Throne Palace, the Forbidden Purple City is reserved for Emperor and his family.
– The tomb of King Khai Dinh is located in Chau Chu mountain near Hue in Vietnam. It was built from 1920 to 1931 taking 11 years to complete. In comparison with those of the preceding emperors, Khai Dinh's tomb is much smaller in surface but it is very elaborate.
Keep driving to Thien Mu pagoda, an ancient pagoda in Hue city, can't be missed. Its pagoda has seven storeys and is the tallest one in Vietnam. The pagoda sits on the Ha Khe hill, in the ward of Huong Long in Hue. It is around 3 km from the Citadel of Hue constructed by the Nguyen Dynasty and sits on the northern bank of the Perfume River.
In the mid-afternoon, travel to Hoi An. Check in hotel. Stay overnight in Hoi An
DAY 8: HOIAN – MY SON HOLYLAND – HOIAN
Meals: Breakfast
Morning tour of Hoi An:
 We discover how the traditions of the past are treasured in the present in Hoi An. An take part in a walking tour around this enchanting port town, follow the narrow lanes lined with centuries-old houses influenced by Chinese, Japanese, French and European architectures and visit its numerous places of interest: the 400-year old 
Japanese Covered Bridge,
 the Phuc Kien Assembly Halls, the 
Tan Ky old house
, the local market.
Afternoon we drive to visit My Son holly land, a cluster of abandoned and partially ruined Hindu Temples constructed between the 4th and the 14th century AD by the kings of Champa The My Son temple complex is regarded one of the foremost Hindu temple complexes in Southeast Asia and is the foremost heritage site of this nature in Vietnam. As of 1999, My Son has been recognized by UNESCO as a world heritage site.
Overnight in Hoi An
DAY 9: HOIAN – HO CHI MINH CITY BY MORNING FLIGHT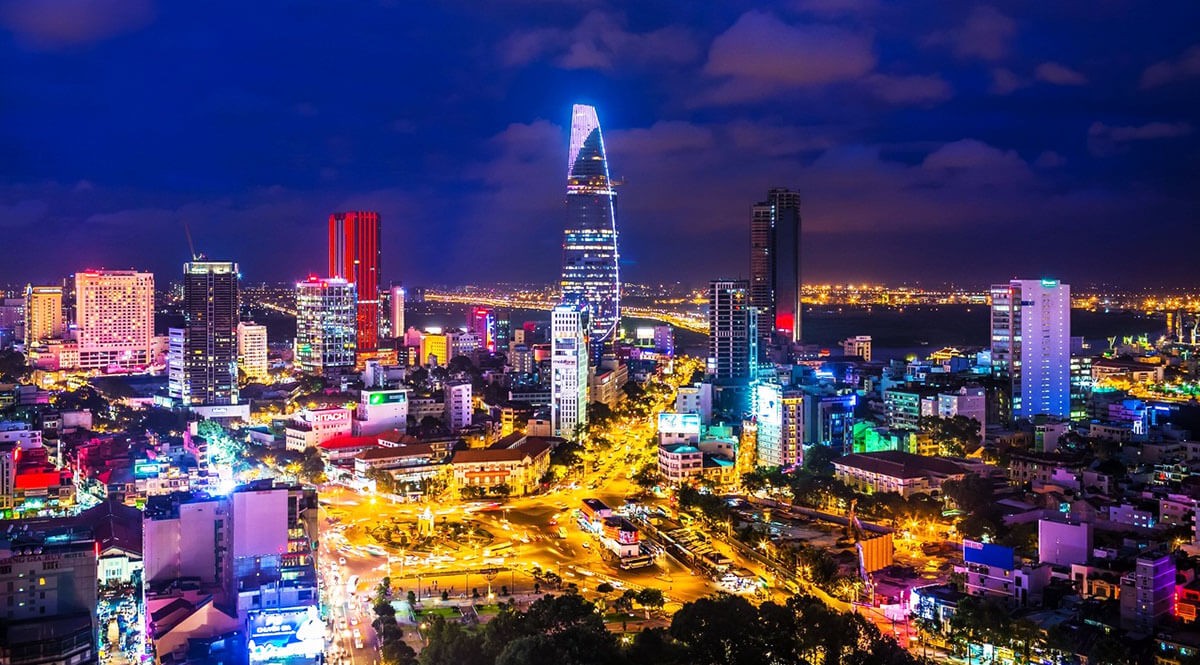 Meal: Breakfast
Morning, you'll be transferred to the airport in time for your flight to 
Ho Chi Minh
 .
Fly Danang to HCMC on Vietnam Airlines VN 7129, departing 09:35, arriving 10:55
Economy Class – Issued By Asianway Travel (Luggage allowance: 20kgs +7kg hand bag)
Welcome to HCMC. Upon arrival at HCMC Airport. After collecting your baggage, exit the airport to meet outside our guide. He/she will be holding a sign with your names on it. From the airport, you will be privately transferred to your lovely hotel .
Afternoon tour of Saigon: Today we continue to discover Saigon's historic landmarks including the former Presidential Palace which was once headquarters for the Saigon Government during the "American War", and the War Remnants Museum, established in September 1975 in Ho Chi Minh City. It contains countless artifacts, photographs and pictures documenting some of the less heroic activities carried out by the US army in Vietnam. Planes, tanks, bombs and helicopters are also on display. Next visit the 1880's General Post Office and the late 19th century Notre Dame cathedral, located in a peaceful part of the city.
DAY 10: SAIGON – CAI BE FLOATING MARKET – MEKONG DELTA – SAIGON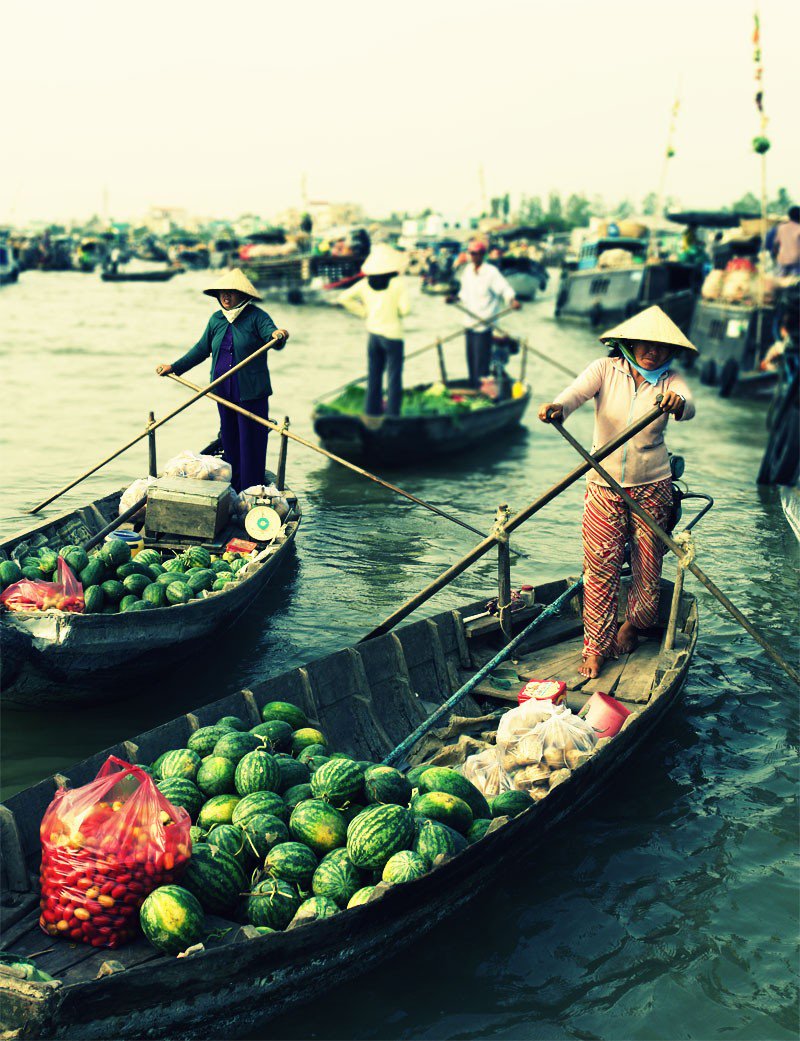 The 
Mekong Delta
 is Vietnam's 'rice bowl' – a fertile region of flat farmland interlaced with thousands of waterways and tributaries of the Mekong. Upon arrival, take a boat trip to explore the colorful
 Cai Be floating market
, where you can observe all of busy trading activities of local traders with several kinds of agricultural product from one boat to another. You then continue the cruise to a local factory to visit and learn how pop rice, pop corn, rice paper and coconut candies are made. You also have an opportunity to taste these products served with hot green tea.Returning to the boat for an excursion to 
Dong Hoa Hiep Island
 and discover the beautiful and peaceful sceneries together with the typical life of the region along the Mekong River.
After a short walk through a local village and fruit gardens, you will be able to stop at a local family scaled Long An process factory, where you have another opportunity to take photo of and interact with the so friendly and hardworking local people.
Take a small rowing sampan for a cruise through Dong Phu canal, Binh Hoa Phuoc, An Binh to Vinh Long, the capital town of Cuu Long (nine Dragon) province. Stops along the way for photos taken and visits can be made along the way. You then have a short walk through Mr Tam Ho nursery garden and enjoy several kinds of tropical fruit in the Mekong Delta, taste snake wine while listening to the traditional music, called Tai Tu which is performed by the local people.
Getting back to the boat to cross the Co Chien River, one of the 2 branches of the Mekong, called the upper one to Vinh Long Pier where you get on board your vehicle.
Heading back to Saigon. Overnight in Saigon
DAY 11: DISCOVER CU CHI TUNNELS – SAIGON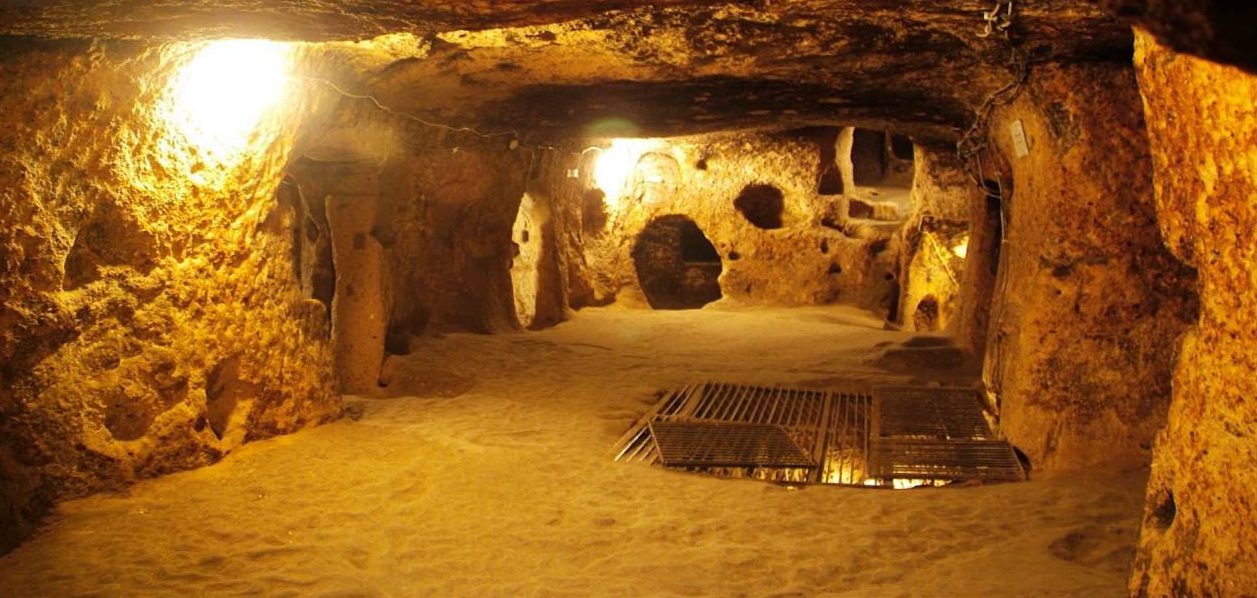 Meals: Breakfast 
Morning tour of the Cu Chi Tunnels
: Transfer to visit the famous Cu Chi Tunnels, an incredible underground tunnel network constructed by Vietnamese resistance fighters during the long struggle for independence. In places, it was housed up to 10,000 people who virtually lived underground for years…. getting married, giving birth. During the American War the entire area of Cu Chi was designated a free fire zone and was heavily bombarded. From 1988, two sections of tunnels have been open for visitors.
Afternoon at leisure: You are free to relax at your hotel or explore HCMC on your own. A good chance to catch up with your tailor or search the numerous galleries for a masterpiece.
DAY 12: DEPART HO CHI MINH
Meals: Breakfast
Today free at leisure until transfer to the Ho Chi Minh airport in time for your flight to the next destination. We wish you a safe and pleasant journey.
PRICE & INCLUSIONS
Tour prices shown are 'per person',  based on a travelling party of at least 2 adults, and sharing a room.  If you intend to travel alone, the cost might be much higher. However, you also earn money by using the Share button above to invite your friends and family, traveller forum's members to book this tour with you.
The 'Single supplement' applies for single travelers who require their own room and needs to be added to the tour price.
Note: Amendments CAN be made to this tour to suite your requirements, but may incur price changes
Include
• 10 nights base in double/twin sharing rooms at centrally located & well selected Comfort hotels (3 star-hotel).
• 1 night on board cruise in Halong Bay
• Daily buffet or set breakfast at hotel and all hotels taxes and service charges.
• Domestic flights Hanoi- Quang Binh, Danang-HCMC (baggage allowance of 20kg checked and 7kg carry on)
• Pick-ups and transfers by private air-conditioned vehicle as specified in the itinerary.
• Travel by air-conditioned vehicle with an experienced, safe driver.
• Sightseeing with local, English-speaking guides as indicated in the itinerary.
• Meals included as indicated as in program: B: breakfast, L: lunch & D: dinner.
• Boat cruise as specified in the programmed.
• Entrance fees according the above program
• Local bottled water while sightseeing and transfers
• VAT and all taxes and service charge.
• Complimentary Vietnam visa pre- approval letter
Excluded
• International flight tickets and Visas stamp ( US$ 45 paid on arrival at airport)
• Any items of purely personal nature such as laundry and telephone calls
• Personal, travel and health insurance
• Early check in and late check out
• Single room supplement
• Drinks during meals
• Meals that are not specified
• Gratuities/tipping to tour guide, driver and hotel staff and restaurant's staff
• Surcharge for peak season & compulsory dinner on X'mas and New Year's Even
Remarks: 
1. All of our itineraries can be tailor-made to suit your requirements, allowing us to create the perfect holiday just for you. Please click on the "Tailor this trip" button and complete the requested information for us. Upon receipt, our travel consultant willcustomize the best value vacation for your kind consideration. Please note: Changes CAN be made to the itinerary after our initial quote, but may result in a price change also!
2. We are aware that a good tour must have good hotels. In Indochina in particular (Vietnam, Cambodia & Laos) hotel prices make up the major expense of your holiday. Therefore, we would like to clarify how we define these charges:
•   Boutique & character hotels : from $50-$80 USD  per room/ per night
•   Comfort = 3 star hotels from US$ 40 – US$ 60 per room/ per night
•   Superior = 4 star hotels from US$ 80 – US$ 110 per room/ per night
•   Deluxe = 5 star hotels from US$120 – US$ 190++ per room/ per night
•   High-end = Best of the best hotels fr om US$ 250++ per room/ per night.
3. Child policy:
• Ages 0-2 years at 5 % of adult price
• Ages 2-5 years at 30% of adult price
• Ages 6-11 at 70% of adult price
• 12 years and older = 100% (charged as an adult).
SERVICE DETAILS & TRAVEL VISA
Service Details During The Trip
We'll immerse you in the diverse cultures of Vietnam by showcasing the unique local flavors. And with the perfect balance of included sightseeing and free time, you can customize your dream vacation with the things you have always wanted to do.
Private Local Tour Guide You will have legally licensed local tour guide in each destination, from welcome and farewell you at the airport. Your guide will guide, help, assist and taking care of you in order to make your tour worry-free. The good guide for you means we arrange the right guide. Asianwaytravel.com will arrange tour guide base on the feature of the itinerary and consists of the group, to maximize your experiences in traveling.
Private Drivers & Vehicle Safety is first priority for transportation. A well maintained good condition car with legal business licensed and an experienced driver to make sure you are in safe hands. To maximize your comfort and joyful experience with driving service, cold drinking water, cold towel and soft drink are provided in the car.
Local Flavor Meals Don't worry about meals; we select both restaurants and menus for you. Asianwaytravel.com will select clean and good environment restaurants for our customer. Menu is also carefully selected by us to ensure you try different food every meal.
We will recommend and arrange local cuisine since it is part of the cultural experience while traveling. We also recommend dinners are free on your own so you can choose your favorite food by yourself under necessary assistance of your local guide.
Well-Selected Hotels Comfort and good value is our priority for choosing hotels for our customers. Comfort of mattress and bedding, joyful decoration style, user friendly facilities, good service and good breakfast!
Travel Visa
Most countries in South East Asia require you to obtain a visa. Please check carefully with your travel specialist regarding specific visa requirements for each country you plan to visit as the legislation does change frequently. Thailand offers a free visa on arrival to most nationalities. Other countries including Vietnam, Laos, Cambodia and Myanmar offer a "visa-on-arrival" service which requires you to pay a fee at the airport, or you may prefer to obtain this in advance through the relevant embassy or a visa agent. For visa-on-arrival in Vietnam, you must submit some paperwork before you arrive.
This is an option to get your visa for Vietnam instead of getting visa at the Vietnam consulate in your country.
Step 1: Provide us your application details
• Your full name (as exactly seen on your passport)
• Your gender
• Your date of birth
• Your nationality
• Your passport number
• Your passport expiration dates ( valid for at least 6 months)
• Date of arrival ( dd/mm/yy)
• Date of exit (dd/mm/yy)
• Arrival airport
Step 2: Process your visa information into a visa application
We will contact you for reviewing your visa information and then submit your application on your behalf to Vietnam Immigration department and follow other procedures pursuant to the regulations of Immigration department to get Visa approval letter granted by Immigration department.
Step 3: Send the visa approval letter via email to you after 2 working days
After we obtain the visa approval letter from the Immigration department for you, we will forward you a scanned copy of it by email (Your visa information then have been recorded to the Visa system of the Vietnam Immigration department).
Step 4: Get your visa stamp on your arrival
Just print the approval letter out, prepare 2 passport sized photos and an amount of USD for stamping fee ($45 for single entry visa; $65 for 1 month multiple entry visa and $95 for 3 multiple entry visa). Put all above mentioned things along with your passport in a package, then show them to Immigration officer at Vietnam arrival airports.
Upon arrival at Vietnam's airport, expect a simple form to fill in (or you can download here to fill beforehand), present the visa approval letter, passport, photos to the Immigration officer inside the counter and look for a place to hear your name be called to get the passport back and pay for the stamping fee. The actual process takes around 15 minutes without hassle or trouble.
What are the differences between this process and getting visa at Vietnam embassies?
It is only applicable for those who travel to Vietnam by air. You only need fill out the visa application form online instead of visiting the Vietnam embassies or sending documents to Embassies over by post.The online visa application does not require sending your passport away.You get a visa approval letter issued by Vietnam Immigration Department indicating that you are allowed to enter Vietnam and have your visa stamped upon arrival at one of Vietnam international airports.